WELCOME
Welcome to Guesthouse Stamou
Pelion, mountain of myth, summer residence of the twelve gods of Olympus and birthplace of the Centaurs, is beautiful every season of the year and one of the most popular tourist destinations. In Zagora, the main village among the 24 villages of Pelion, is the Stamos Mansion, a traditional stone guesthouse built two centuries ago.
Archontiko Stamou, offers a unique combination of authenticity and luxury, reviving history while emphasizing aesthetics and tradition.
Rooms
At Archontiko Stamou, in Zagora Pelion, the visitor will enjoy the timeless elegance of a mansion and high quality services.
The experience
Combine your holidays in Zagora and East Pelion with the activities organized and taking place in order to enrich your holiday experience.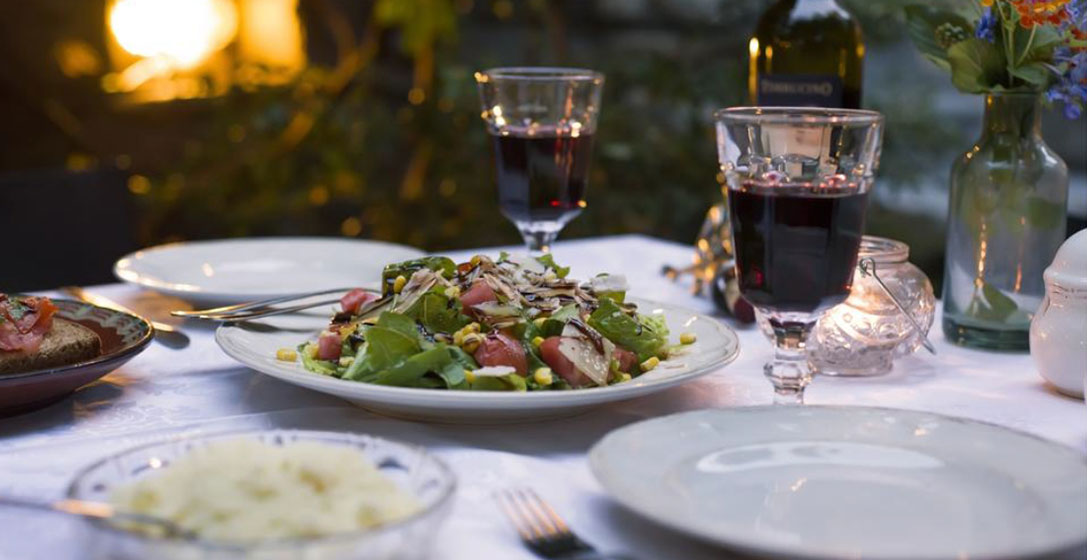 Breakfast room
Archontiko Stamou gives the opportunity to its guests to enjoy a coffee or a drink at the stone-built cafe bar "Anamella". In winter, next to the fireplace, in a warm and relaxing environment with a very careful decoration, and in summer, in the always well-tended garden, with the colors of the flowers alternating in all possible combinations, guests can enjoy coffee, a drink or wine of their choice, delicious cold dishes and desserts, while listening to selected music. On the lower floor of the café-bar "Anamella" there is a playroom with board games and TV.
In winter, breakfast is served in the music café area next to the fireplace.